Super Bowl Sunday Is Here!  Are you having some friends over for some serious commercial I mean… football watching?  What will you be serving up at your party?
Imagine how excited my kids are that mom is going to throw a sugar-free festivity.  Okay well it isn't much of  a festivity since it will be just us, but we still know how to party even when no one else is invited. Oh Yeah! So my kids are in for a treat or two this year.
I am sure they are looking forward to my caramel corn and some cookies or brownies along with cheese dip and raw veggies, among other foods on their party menu plans.  So sorry kids.
Our menu will indeed have some raw veggies for snacking because well, yeah, what party wouldn't have some raw veggies?
Of course kale chips are a MUST have!  The kids will be asking me to pack these in their school lunch just you wait and see.  Have you had these?  Oh my goodness, such an amazing little green chip of  YUM!  If you haven't baked up a batch of these, stop what you are doing, and bake them NOW!
Okay maybe finish reading this post first, you may decide to make a few more goodies, like these…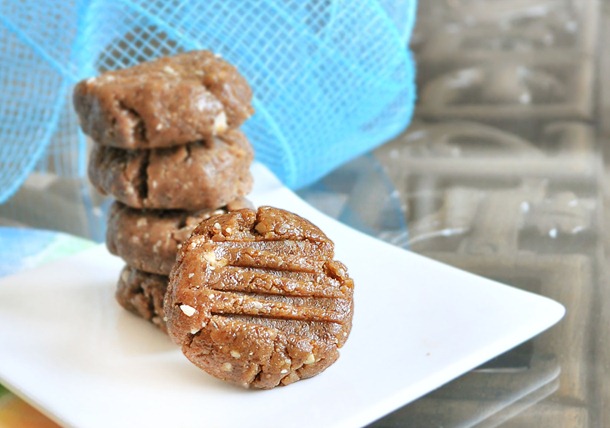 Hello Peanut Butter Cookie Dough Cookies!  I found these (the recipe and the picture) while visiting the blog Chocolate Covered Katie.  Talk about an amazing collection of recipes!  Oh you know I did a happy dance when I found this blog.  Some day I will make a video of my happy dance. To spare my children from dying of embarrassment, I will spare you all… for now.
If these cookies aren't enough to make you stop reading this post and become Chocolate Covered Katie's #2 fan (#1 is already taken by yours truly) then check this out…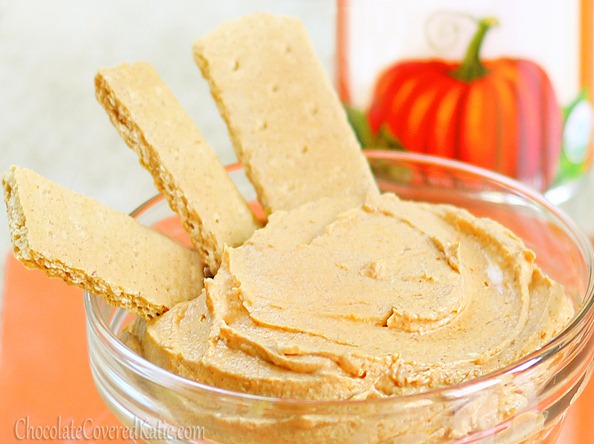 PUMPKIN CHEESECAKE DIP!!!!  Yes she totally went there!  Chocolate Covered Katie your pictures are as scrumptious as your recipes!
My poor children will have to wait to try this one though.  My kitchen was missing that key ingredient, cream cheese style spread. Sadness overcomes me.  This really looks blissful.  I thought I could make cashew butter to sub for the cream cheese spread but when I went the kitchen I found a sad little open bag of raw cashews.  There were only seven left.  Not enough, super bummed.
Putting it on my list of things to make for our next party or family night.
So tell me the truth, now you want to have a Super Bowl party don't you?  No one to invite last minute?  Do as we do and make it a family thing.  Sort of your very own, very exclusive party!  You could even make V.I.P invites for your family members to make them feel oh so special.
One quick question…. Are you watching for the game, the commercials, or an awesome excuse for Super Bowl Yumminess sugar-free style?
~Heather Ann